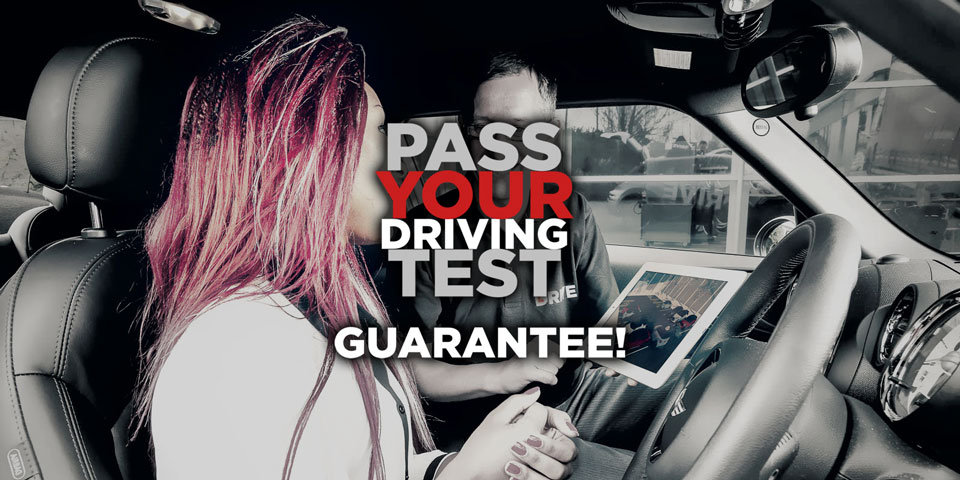 PASS YOUR DRIVING TEST GUARANTEE!
We really want you to pass your driving test first time, so we want to offer you a guarantee….
If you don't pass, then we'll pay for your second test..!
How good is that…?!
Why learn with DRIVE?

UK WIDE
Over 1,500 DVSA instructors across the UK - there's always an instructor near you

TEST PASS GUARANTEE
Pass your test, or we pay for your next one....

VARIETY OF COURSES
From beginner to refresher, we have lessons for everyone!

5 STAR SERVICE
Learn with one of the BIGGEST and BEST
DRIVE. Your Success Is Our Success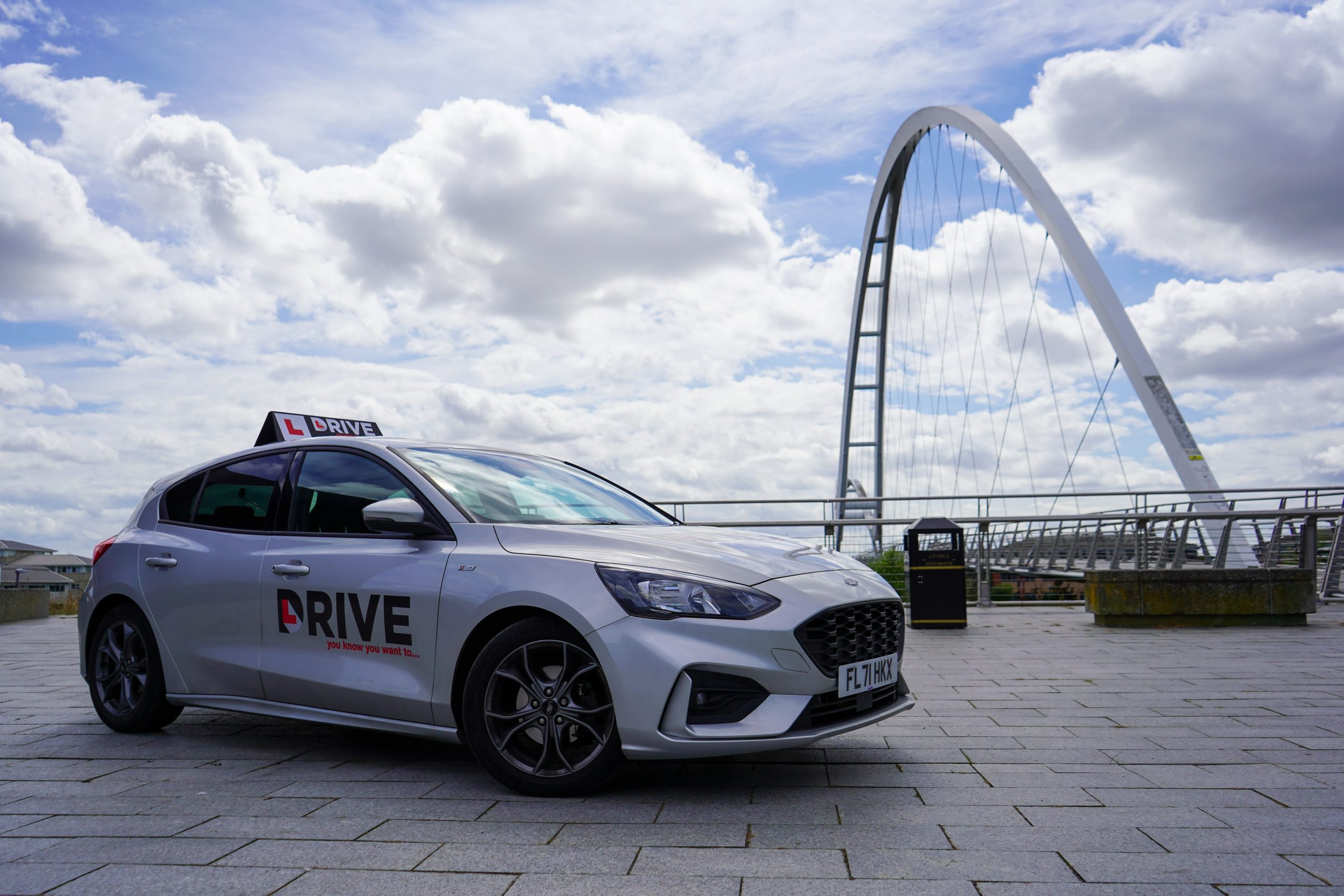 Driving Instructor Training with DRIVE
Thinking of becoming a Driving Instructor?
A great income – full-time instructors can earn over £50,000
Flexible working hours – choose when you want to work
Be your own boss and grow a business of your own
Please watch our 1 minute video below and give us a call – we'd love to chat!!
Why train with DRIVE?

40+ Years' Experience
We're one of the UK's largest and longest established driver training companies

Driving Success
'Golden L Plate' winners 2014 & 2015 and current holders

Modern Thinking
We use all the latest teaching and training materials

3 Guarantees
We guarantee you'll qualify - We guarantee you a job - We guarantee your income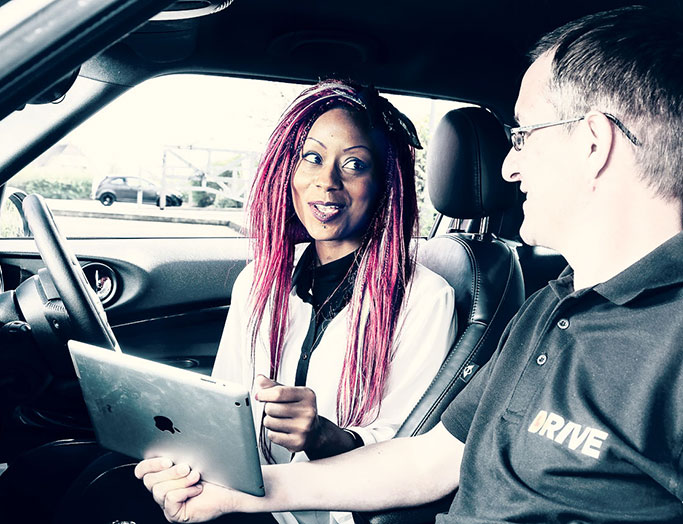 ASK ABOUT OUR 3 GUARANTEES
We guarantee you'll qualify – We guarantee you a job – We guarantee your income
5-Star Reviews

Words are not enough to thank enough Drive School 100% recommended.
Sania Ayaz
I couldn't ask for anything better, Absolutely loved the experience and I'd 100% recommend it to every single person there, if its a learner/Adi/Pdi to join.
Great job

Would recommend to anyone.
Tracy Brown
I have already and will continue to recommend anyone to train with Drive. Absolutely no issues whatsoever. Graeme Adam and John are extremely helpful, they have a genuine want for you to do well.

I recommend Drive 100%
Michelle Gladstone
I did all my ADI training with Drive and would recommend anyone who is passionate about becoming a driving instructor to train with them. The whole course is extremely thorough with full support from their friendly and helpful team.

Absolutely brilliant
Richard Spiers
So helpful and very relaxed but also constructive. Would definitely recommend to anyone.

A great experience with a 5 star professional team
JKC
This training course has become more than just training, the professional and friendly approach has enabled me to gain professional friends, great contacts within the profession and develop at a pace that has suited my life commitments.

Absolutely brilliant
R Gutteridge
Absolutely brilliant. So helpful and very relaxed but also constructive. Would definitely recommend to anyone.

I found DRIVE Driving Instructor…
Mr Joseph Danquah
I found DRIVE Driving Instructor Training is one of the best instructor training out there. Well structured, customer focus and speed of answering or dealing with students queries in second to none .Highly recommended.

I completed my training with this…
Marie Matthews
I completed my training with this company, the course allowed me to work my current job and complete the training online in my spare hours, you do need to be committed to completing the course work independently in your own time, but once you are on the road with your qualified instructor, completing your in car training, all the course work falls into place and you have a high level of understanding of how to teach and stay safe. This gave me the skills to pass and go on to have my own company and a full diary of clients. I highly recommend the course.

A fantastic training provider
Michael Fowler
Drive have not only put together a comprehensive course package to ensure you pass all your tests first time (as long as you put the work in!) But also ensure that you have all the skills to succeed in your new career.
Their advice and guidance over the Covid pandemic has been second to none, and ensured every aspect of qualification and CPD goes as smoothly as it can.

Particularly enjoyable and beneficial
Ari Kawani
Particularly enjoyable and beneficial
Particularly enjoyable and beneficial was the interaction with the Trainers and other Trainees group learning. The help with P3 which I always saw as the difficulty, ensuring what and how it was delivered to the pupils was correct.
Latest Facebook Posts
Congratulations to Himel who passed their driving test today with their instructor Bryan! 🚗🥳 If you need lessons leave your details below !! just-drive.co.uk/areas/ #safedriving
Interested in booking driving lessons? Contact us at 0800 368 9215 or lessons@just-drive.co.uk Find a driving instructor near you: just-drive.co.uk/areas/ Read more of our testimonials: